Bruce Cockburn seems ahead to Saskatoon return
Breadcrumb Trail links
Music
Local Arts
"I'm really looking forward to being on the road, and looking forward to getting to Saskatoon. It's been a while."
Bruce Cockburn, 2021. Photo by Daniel Keebler /Supplied photo
Reviews and recommendations are unbiased and products are independently selected. Postmedia may earn an affiliate commission from purchases made through links on this page.
Article content
Canadian music legend Bruce Cockburn has been writing and performing songs for more than 50 years.
Advertisement 2
This advertisement has not been loaded yet, but your article continues below.
REGISTER TO UNLOCK MORE ARTICLES
Create an account or sign in to continue with your reading experience.
Access articles from across Canada with one account
Share your thoughts and join the conversation in the comments
Enjoy additional articles per month
Get email updates from your favorite authors
Article content
His current tour, following a digital release of Rarities, brings him back to Saskatoon for the first time in many years.
By clicking on the sign up button you consent to receive the above newsletter from Postmedia Network Inc. You may unsubscribe any time by clicking on the unsubscribe link at the bottom of our emails or any newsletter. Postmedia Network Inc | 365 Bloor Street East, Toronto, Ontario, M4W 3L4 | 416-383-2300
Thanks for signing up!
Article content
"I'm really looking forward to being on the road, and looking forward to getting to Saskatoon. It's been a while," he said in a recent interview.
Cockburn performs at TCU Place on Feb. 9. Tickets are available at tcutickets.ca.
Ahead of his performance, he chatted with the StarPhoenix about his music and his career.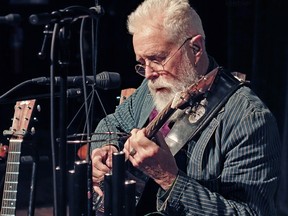 Bruce Cockburn is playing TCU Place on Feb 9. Photo by Daniel Keebler /Supplied photo
Q: What is most important to you about your music, and what keeps you going?
A: Well, keeping going is not challenging, other than coming up with new ideas. I like what I do and I want to keep doing it. But the older I get, the longer I have to wait for ideas for things that I haven't already thought of. (laughs).
Advertisement 3
This advertisement has not been loaded yet, but your article continues below.
Article content
From the point of view of the music being out there, the important thing is for it to be as high quality as I can make it and to offer something. I don't think art has to necessarily be about anything, but when you put words with a song, then, generally speaking, they are about something. So, it's important to me to have those words be saying things that are meaningful and that are expressing those things in a way that works artistically, and also in terms of people's ability to grasp what's being said.
Q: Why did you decide to release Rarities as a digital album?
A: The idea was to put out a collection of these songs that were included, originally, in a box set we did when my book came out a few years ago (Rumours of Glory, 2014). We've added two more songs for this release.
Advertisement 4
This advertisement has not been loaded yet, but your article continues below.
Article content
A few years have gone by and it just seems like a good idea to make stuff available to everybody. I like the idea of ​​people hearing the songs, especially a couple of the obscure demos of songs that were never recorded. They come up pretty well.
Q: How does it feel to have had so many of your songs covered by other artists?
A: Well, it's gratifying, of course. I mean, it's nice not to exist in a vacuum. The idea that somebody else heard something that they could relate to well enough to want to sing it themselves, that's a nice feeling.
Q: Do you have a favorite cover?
A: Michael Occhipinti, Toronto jazz guitar player, has done beautiful versions of my stuff. I think if I had to pick one, it'd probably be that. They're instrumental versions, for the most part. He kind of deconstructs the songs and rebuilds them, using my elements, but in a way that still comes out sounding respectful of the original material, which is quite a challenge and makes it very interesting for me to hear.
Advertisement 5
This advertisement has not been loaded yet, but your article continues below.
Article content
Q: What do you look forward to most in live performances?
A: Oh, the feeling that grows between me and the audience. I mean, when everything works right — which it does more than half the time, and maybe more than that, even — what you get is the sense of sharing with this group of people. In a big hall, that group of people loses its sense of being made up of individuals and becomes a collective personality that you engage with from the stage. When the connection gets established, it feels really good. And I think it's probably the same for the audience. That's the nicest effect of the shows for me.
Q: Is there a performance that's especially memorable for you?
A: When we started touring with the second attempt at the 50th anniversary tour in 2022, there were some shows early in that tour that really stood out — partly because audiences and me, both, were very excited about being out after being cooped up for a couple of years. There was a sense of adventure about it that was a bit unusual. There was such a sense of the lid being off and people getting away with something, and it was really great. It was a nice thing to be part of.
Advertisement 6
This advertisement has not been loaded yet, but your article continues below.
Article content
Q: With no sign of stopping anytime soonwhat's next?
A: Just a bunch of touring. We have a new album that's going to come out in May, (then) there's more touring to follow that. I don't look much further ahead than that.
This interview has been edited for length and clarity.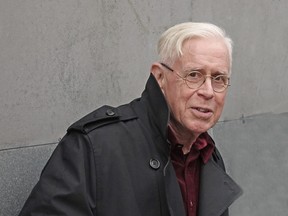 Bruce Cockburn is a Canadian folk rocker whose latest album is a collection of unreleased songs from across his five-decade career, titled Rarities. Photo by Daniel Keebler /Supplied photo



Nickelback announces summer return to Saskatoon




Winterruption shows spirit of Broadway Theater




ABBA hits give Saskatoon Symphony Orchestra chance to let loose, have fun
The news seems to be flying at us faster all the time. From COVID-19 updates to politics and crime and everything in between, it can be hard to keep up. With that in mind, the Saskatoon StarPhoenix has created an Afternoon Headlines newsletter that can be delivered daily to your inbox to help make sure you are up to date with the most vital news of the day. Click here to subscribe.
Share this article on your social network
Advertisement 1
This advertisement has not been loaded yet, but your article continues below.
Comments
Postmedia is committed to maintaining a lively but civil forum for discussion and encouraging all readers to share their views on our articles. Comments may take up to an hour for moderation before appearing on the site. We ask you to keep your comments relevant and respectful. We have enabled email notifications—you will now receive an email if you receive a reply to your comment, there is an update to a comment thread you follow or if a user you follow comments. Visit our Community Guidelines for more information and details on how to adjust your email settings.